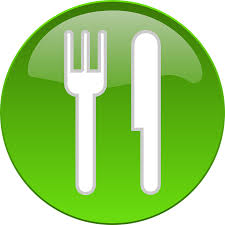 Meal Prices

Breakfast $1.00 Reduced $ 0.25

Lunch K-4 $1.70 Reduced $ 0.25

Lunch 5-12 $1.85 Reduced $ 0.25

Served w/ Every Meal

Chilled Fruit & Fresh Fruit

1% & Fat Free Milk Choices (Extra Milk $ 0.50)

Alternate Lunch

PB&J or Featured Sandwich of the Day

Deli Bar

Fresh Pizza or make your own Subs are Available for Grades 7-12

Complete Salad Bar

A variety of Salads, Vegetables, Fruit and Soup are Available for Grades 5-12

Breakfast Available Daily

(served in the cafeteria and on the breakfast cart in the Music wing)

Cereal, Yogurt, Fresh Fruit, Breakfast Bars, Grab 'n Go, Hot Special of the Day!

Note: Students must have a minimum of three components and one must be a fruit or juice to be a complete breakfast.

Note: Students who receive a free or reduced lunch also can have a free or reduced breakfast!