Vision & Mission Statement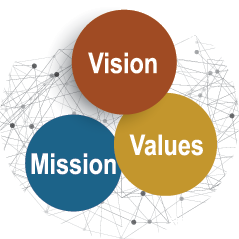 FCS will be a model regional school where all students learn, grow, and succeed, by using technology as a learning tool, by providing diverse learning opportunities, by inspiring academic excellence and by maintaining fiscal stability.

At Fillmore Jr./Sr. High School, we embody this vision by infusing technology to transform existing instruction, enabling students to grow in a collaborative, enriching environment of diverse learning opportunities. With the support of the local community, we foster civic responsibility, inspire academic excellence, and model fiscal and social responsibility.

During the 2018-2019 school year, we are implementing/continuing the following initiatives in the desire to perpetuate this vision:

Expand data driven instruction to additional disciplines
Incorporate additional course offerings including coding, robotics and computer-aided design
Implement trauma-informed professional development to promote education of the "whole child" with a socio-emotional lens

As members of the community, you each play a vital role in the alignment of our practices here at the school towards our vision. Please let us know if there are things we can do to inspire our students, ensure their success, and realize our vision.